first, i feel the need to post this again: here is where you can download the DEATH NOTE MANGA for free!! read it, okay?!

next, i feel the need to give you people more eyecandy! cause theres no such thing as enought, RIGHT?!?!?!!!1111

EDIT...i apologize for not doing this earlier, but the pics are NOW UNDER A CUT cause they are NOT WORKSAFE. plus, some people are offended by yaoi. once again, i apologize for any inconvienience. thank you.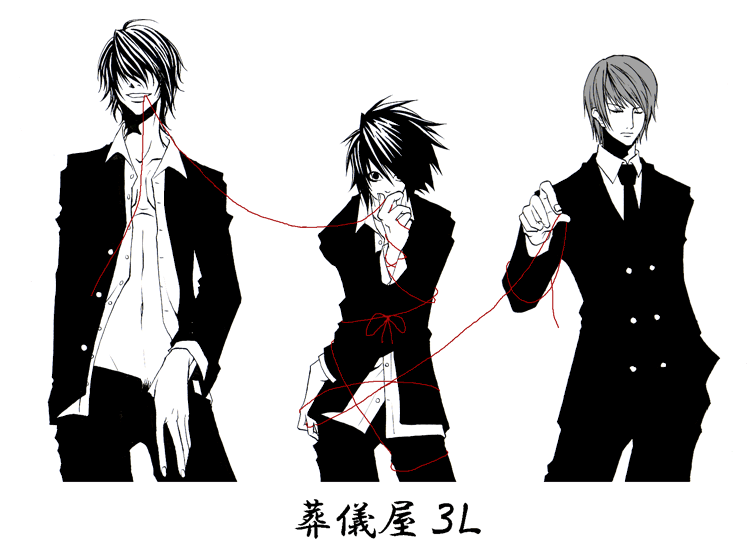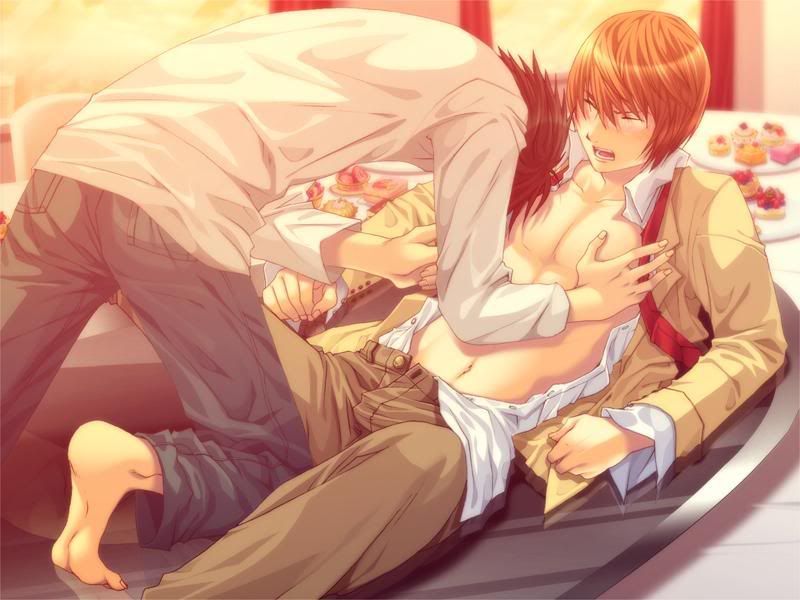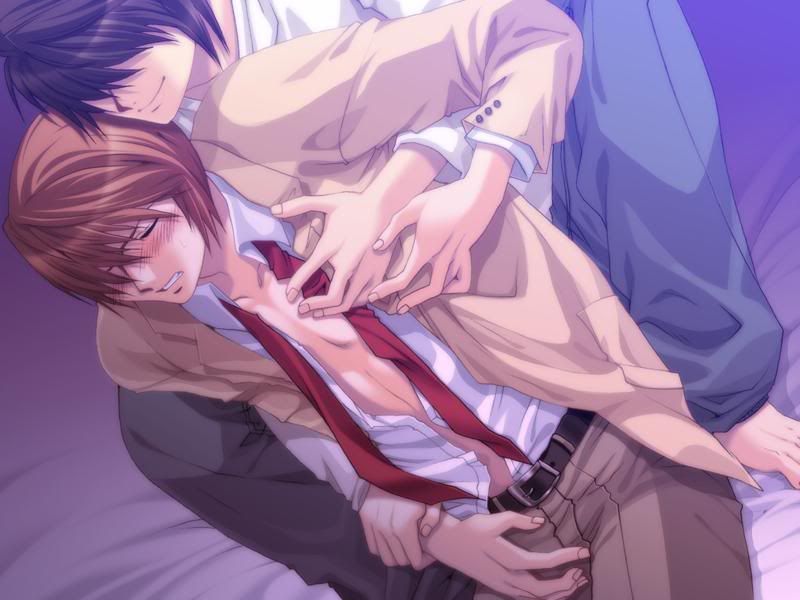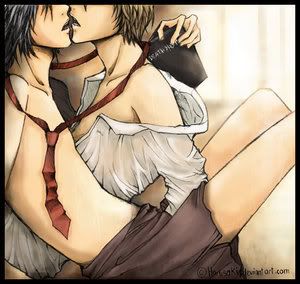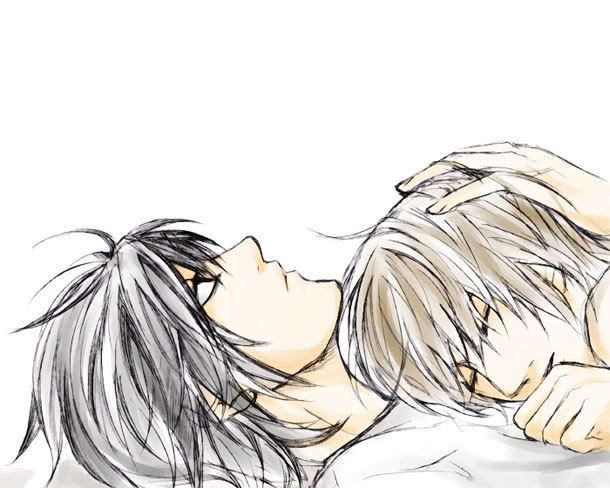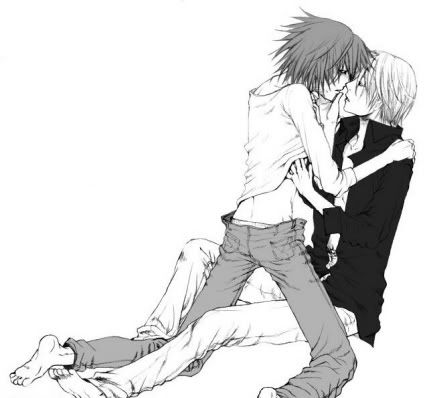 and more links to great artists and their DN art!!
by Archie-The-Red-Cat
by brilcrist
by nothingthere2hurt
by kipferl
mello and near by reapersun

you should click on the above links because they are really good. i post links instead of the actual pics because the artists should get credit...SO LOOK, OKAY?! you wont be disappointed!


anyways...please post YOUR fanart, fanfiction, cosplays...or anything Death Note related that you find interesting or attractive on this page. its for the fans, and that means YOU!

love and peace friends!